Dood Interviews Cevin Fisher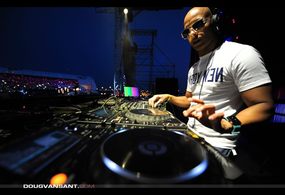 Considering my self fortunate to meet one of House Music's most prolific Dj's and music producers, Cevin Fisher, I was quite pleased that he was so accessible, ego free, grounded and relaxed.
It was a privilege and a pleasure to interview Cevin. After talking to him it was obvious how he creates so many memorable tracks. It is because he truly loves and lives what he does. He is a permanent state of creative flow. After all the most memorable and moving creations always come from the heart.
Listening to his classic house tracks sweeps me up in a wave of euphoric nostalgia for those halcyon days while his latest releases instantly bring a smile to my face and make me want to dance all night.
The tracks I am referring to...
"Lost In Music ","I Love The Music ","Down In My Soul",""Put Your Body Into It","The Way We Used to","The Freaks Come Out," "House is a Feeling," "You Got Me Burning Up," "Love You Some More" and on and on…
There are very few people whose name is synonymous with the term "house anthem" …but all these tracks were created by one man… Cevin Fisher.
Does he rest on his laurels, no! Cevin continues to blaze a trail with a steady flow of productions, collaborations and amazing DJ sets.